Sector 93, Gurgaon, Gurugram, Haryana, India
Under Construction
₹9,600,000 Onwards* - Apartment, Residential
A luxurious residential project called Ashiana Amarah is constructed on vast acres of land on Sector 93's Golf Course Road. You will be delighted by how amazing the ventilation and natural light flow are in each space. This residential complex is designed for a premium lifestyle unlike any other, with a wealth of thoughtfully considered offerings. The property has HRERA registration vide Registration No. 65 of 2022. Flats in Ashiana Amarah Sector 93 are meticulously constructed and have unique characteristics. It is a tranquil retreat for one's spirit. This project's luxury apartments in Gurugram have wrap-around balconies, corner houses, and a private lift lobby that provide comfort and well-being above and beyond comparison. In Gurugram's Ashiana Amarah Sector 93, Golf Course Road, daily life extends outside the home. It is a setting that makes you feel at peace between the clouds.
The Ashiana Amarah, Sector 93, Gurugram is being constructed to accommodate the wealthy neighbourhood's growing need for well-designed, modern housing. The thorough design of each apartment in Sector 93, Golf Course Road, Gurugram ensures a classy and opulent way of life. Each individually designed home has wraparound balconies that give excellent ventilation and sunlight as well as magnificent views of the Aravalli hills and the city skyline. All of these opulent apartments have air conditioning, and the floor designs closely follow Vaastu principles.
The property comprises of total 1200 units.
The estate has been divided into 5 Phases.
There are total 224 Phase-1 units.
The size of the newly launched project is 22.1 Acres.
Highlights of Ashiana Amarah:
The luxury apartments are in the form of 3 BHK and 4 BHK.
It is a group housing newly launched project.
There is a total of 15 floors in this high-rise apartment (S + 14).
The project has a total green area of 6.7 Acres.
The residents can get the EO Benefit up to Rs. 6.20 lacs.
The housing project has a 24×7 security system to keep a strict vigil on strangers.
The residential estate has a power backup system to keep power outage issues far away.
There are enough parking spaces for the residents to park their vehicles.
The vicinity is smoothly connected with the lifts internally so that anyone can roam freely.
Residents may always ask the staff at the property for assistance if they need it whenever they run into issues.
The Excellency of Ashiana Amarah:
An ATM is available when payment for services is needed.
A central heating system has been installed in the region to keep it warm throughout the winter.
Nearby is a shopping centre where folks may buy needs for daily living.
Your kids can be cared for by a day care centre while you are at work.
The clubhouse has plenty of open space for entertainment and enjoyment.
Swimming in a pool is a great way to remain cool during the hot summers.
Fire extinguishers and fire alarms are available for use in an emergency to put out a fire.
Wi-Fi is readily available all throughout the place.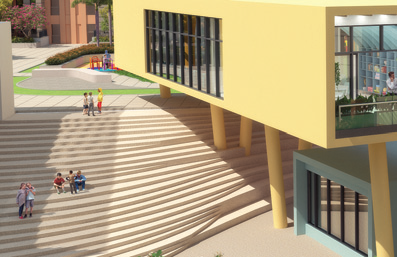 Ultra Luxury of Ashiana Amarah:
A rainwater collection system has been constructed to conserve rainwater for future use.
Foodies may count on the delicious meal served at the café.
Modern comforts and an elegant look are provided by a modular kitchen with a hob and chimney.
Table tennis, basketball, gymnastics, and skating are just a few of the activities that fitness lovers might try out to keep themselves in good shape.
The project has good access to cost-effective, environmentally beneficial piped LPG gas.
For aesthetic purposes, marble flooring has been used to embellish this house.
The doorstep play area, adventure area, and sports area are all great places for kids to have fun.
Spending time at the lawn with loved ones may be a lot of fun for families.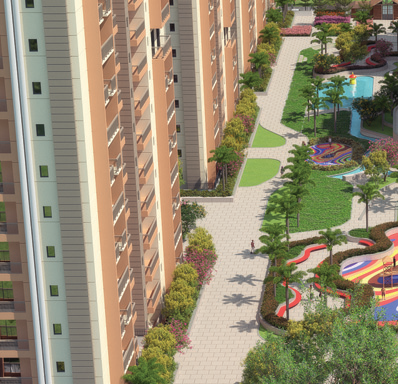 From the KMP Expressway and NH-8, connection is seamless and simple.
Saphire 83 Mall is located 3.1 kilometres from the spot.
The distance to Miracles Apollo Cradle is 5 km.
The project is only 29 miles from Indira Gandhi International Airport, making it easily accessible by car.
It is at a short distance from Savoy Suites.
6 kilometres separate the project from IMT Manesar.
In 8.7 kilometres, you may go to the Manesar Golf Course.
This prestigious project is about 14.6 kilometres from KIIT College of Engineering.
It is one of the greatest residential estates, with a first-rate location and opulent facilities. The finest alternative with the highest profits in the next years may be Ashiana Amarah if you wish to invest in one of Gurugram's most magnificent new residential buildings.
About the Developer: Ashiana Group
The Ashiana Group views itself as a specialised co-op rather than a land organization. They consider themselves to be producers of joyful networks rather than home builders. They acknowledge that they are in the "satisfaction" industry and not the real estate business. They gauge success by the size of our grins rather than the figures in their accounting report. It should come as no surprise that they are rated as the top senior living home brand and top 10 real estate brands in India. It is a fact that it is supported by the 15,000+ families that use Ashiana's home remedies.